1. KAMYA:

I expect her to go far. Remember her in Comedy Circus episodes and a few Comedy episodes on COLORS (the disastrous one produced by Tusshar Kapoor........she was the only saving grace there). This lady is intelligent and no prizes for guessing would have come after thoroughly watching past seasons' episodes and analyzing her strategies well.

She has a voice that can outshout most of the opponents, the brain not to go over the top like Pooja Missra. I would put my money on she being a fascinating mix of Pooja Missra and Urvashi Dholakia...just in right amounts!
PREDICTION:
She will use her sense of humour as well as coldly calculated strategies and should go very far! Right upto Last 5 stage!


2. APURVA & SHILPA AGNIHOTRIS:

Right now unable to figure out how they would shape up 2-3 weeks down the line.


Once viewers have figured out who is Apurva and who is Shilpa, many would get irked by Shilpa's,

"Bhala Hai, Bhala Hai, Bhala Hi Toh Hai...Mera Apurva Mera Devta Hai...",
---- but if she persists with that line of nautanki action, the weeepy-senti fans can be expected to shed their money on SMS for Shilpa.

I don't think the two either light up screen with some visibly bright chemistry between the two, and nor will they fight with each other (unless thats their brief and Big Boss has decided to do a bit of UTV Bindass Lock Up kind of crap with these two).


PREDICTION: If they stay true to their natures, they will bore viewers for 3 weeks before one gets booted out...Apurva will go out first amidst Shilpa's tears and a background song of "Do Hanson Ka Joda Bicchad Gaya Re-...Ghazab Bhayo Rama, Zulum Bhayo Re..."------


and 2 weeks later she too will go with a Pooja Bedi type statement,"Humne toh apne fans ko bol diya thha, humaare liye Vote naa karein, ----Hum apne Apurva ko bahut miss kar rahe thhe----Bye all"!


3. HAZEL KEECH & ELLI whatever RAM:

Mainly in the show to please tharki Big Boss.


They will do some silly stuff like

'Pool mein School'--------or "Swamp Mein Ramp"
------and may be do few more tasks like this one here, to titillate drooling Big Boss:

http://www.india-forums.com/forum_posts.asp?TID=2413899

--------and then...make way for wild card entries!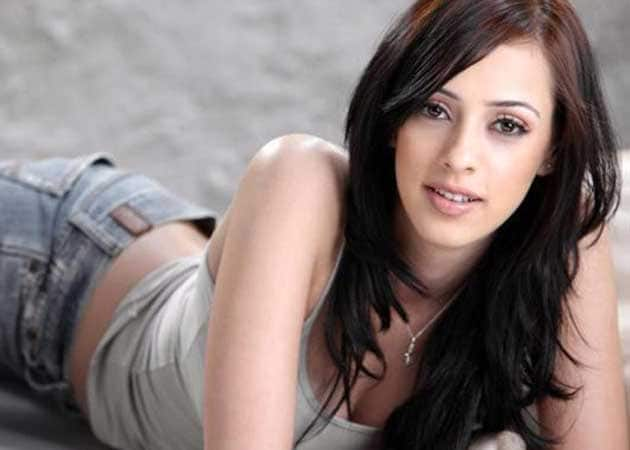 PREDICTION: 4-5 weeks max!


4. ANITA ADVANI:

The day they play Kaka Sir's "Zindagi Ke Safar Mein Guzar Jaate Hain, jo Makaam---------Wo Phir Naheen Aate, Phir Naheen Aate...", show tears streaming down her face, she would have served her utility.

PREDICTION: Would get eliminated the very first or second time that she gets nominated!


5. SANGRAM SINGH:

The guy made me sit up and take notice. I think he has a pleasant personality and has that sweetness and rustic touch to him that makes residents of 'India' get touched by natives of 'Bharat' and embrace them!



PREDICTION: He should win a lot of hearts and become popular. He would gain a lot from being in Big Boss. Expected time span-8 to 10 weeks.


6. TANISHA MUKHERJEE:

She is intelligent and should be able to mix up with all in house. Delnaaz Chelaram Irani kept a low profile, back bitched and yet for a long time all in house perceived her to be the 'Gaay ki tarah Bholi Bhaali', till few were at receiving end of her piercing 'Seengs'! Tanisha would be polished version of Delu.



PREDICTION: Didi Kajol & Mama Tanuja will force poor Ajay to cough up all his earnings from Bol Bacchhan and Singham to SMS for Tanisha. Expect her to finish in last 5!


7. GAUHAR KHAN:

She is shaping up like Mehak Chahal. Early days but I don't see her reaching those saucy levels.

Mehak could fiddle with her nails, maintain that all knowing 'kutti smile' and burn intestines of Sky Chamanlal Sehgal with a,"Humko aapse ladai naheen karni hai, OM, OM, OM..." Time will tell whether Gauhar has it in her to match those levels of game play or not!



PREDICTION: Very difficult to predict where she will end up, though her first poke at Pratyusha did seem promising! Reserve my verdict on her longevity as of now.


8. ARMAAN KOHLI:

The guy has serious Anger Management Issues. I feel for him. He will be used by Big Boss team for their wicked ends and TRP factor.

With selective edits, special secret tasks and situations, this guy would be provoked periodically and be the Sky Chamanlal Sehgal of this season.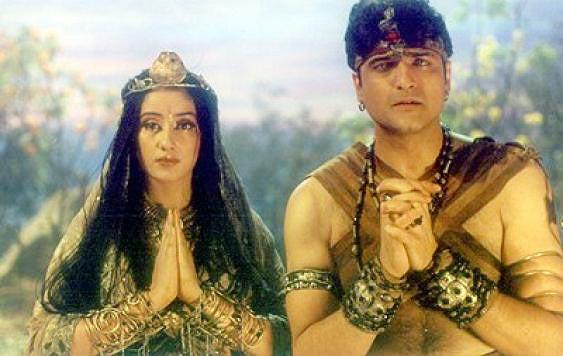 PREDICTION: By the time he ends up, he might end up as a complete wreck, but I expect him to be retained for TRP reasons and be there in last 4!


9. PRATYUSHA & RATAN:

Good articulate girls and both know how to speak their minds out. Pratyusha represents 'India', Ratan represents 'Bharat' and they will have their respective fans. On one to one, I would back Ratan to outclass Pratyusha in arguments but Pratyusha, would have more fans, mostly youngsters like Anna_Munna, Penta etc. who would shell out their pocket moneys in SMSing for PRA rather than RAT!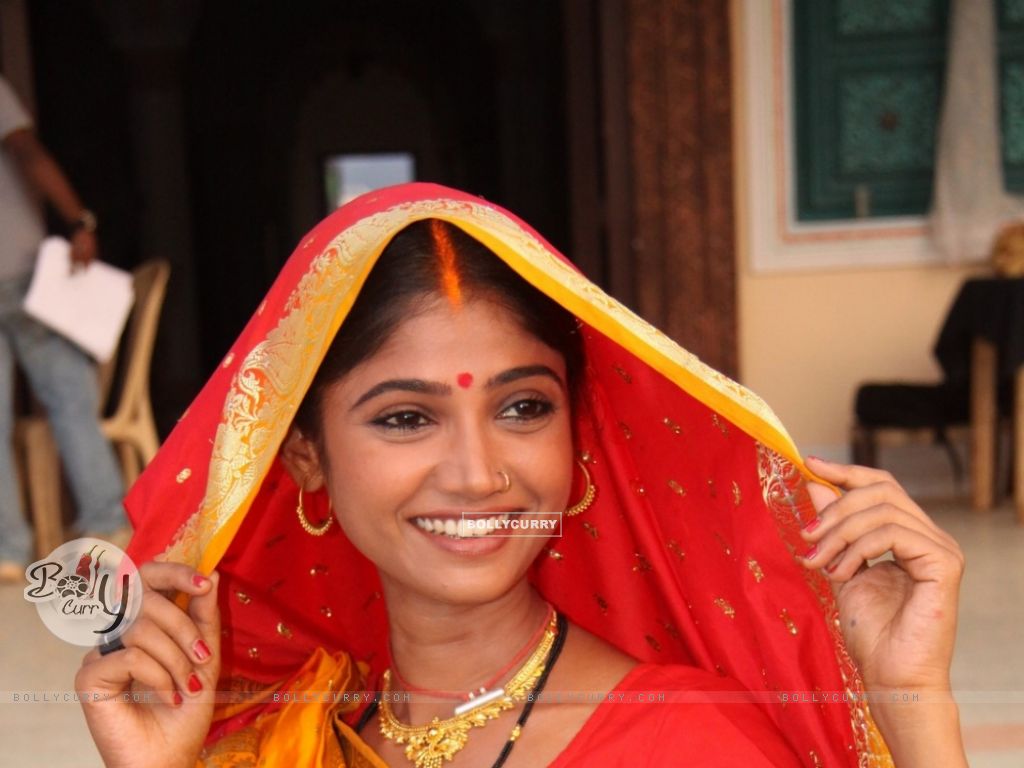 PREDICTION: Unless they goof it up, both will go far! Pratyusha should outlast Ratan by a few weeks atleast! 8-12 weeks for the two!


10. RAJAT RAWAIL:

Salman has fulfilled his Dosti obligation by pushing in the only Sumo available in India. He is a likeable chap, and his only strength could be, he could be a beneficiary of natural girly rivalry!


PREDICTION: While girls hate each other and nominate each other, this guy could be out of firing line initially. Still expected to last 4-5 weeks max!


11. KUSHAL:

As barring Comedy Nights with Kapil, Comedy Circus and Big Boss ofcourse, I do not watch any other Indian TV programme, I have little idea who this guy is. But obviously he has a huge Army of fans and its obvious from a casual glance of BB Forum here this season.

His fans would vote for him relentlessly. Problem with him is his declared desire to be off alcohol for a few months. If alcohol is a serious issue, he will be in an easily excitable state and can get provoked very easily. Would be very tough for him to cope and if he breaks down, he himself will do things to be sent out of house!

Selective edits can convey an image of an extremely short tempered guy. It all depends on this guy how long he lasts.
PREDICTION: If he can control himself, resist temptations of Chivas Regal sips and plays smartly, his fan brigade would take him right upto Finals!
----- Otherwise, should be curtains for him by Week-6!


12. ANDY:

Wanna be Imam!
Inspite of talent, he is no patch on the original. Imam, even while doing most provocative stuff retained those innocent, pure looks that only come naturally to you...can't be faked. The likes of Imam, who give groupism a damn and go all the way on their own steam are a rarity.

Andy would be a mixed bag. Humorous at times, irritating most of the time. Might be retained a bit longer then he would normally deserve for BB tasks and clowning around!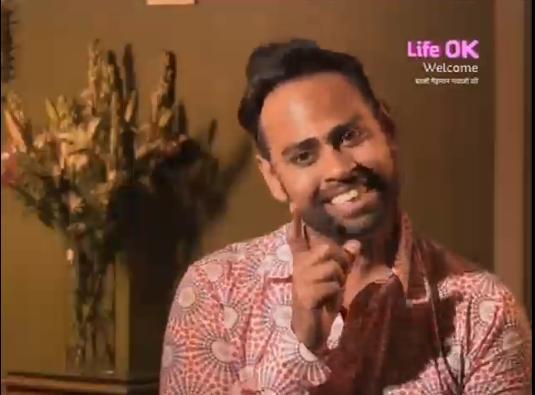 PREDICTION: 6 Weeks Maximum