UNDEKHA ACTION LAST WEEK-CLASSY SHERO-SHAAYRI!
BIG BOSS (Booming Voice): Rajeev aapne aksar kaha ki aap ek Bhaavuk insaan hain, Shero-Shaayri, Kavitaayein aapka Shauk hai. Kya ye baat sach hai?
RAJEEV: 100%! Sau Pratishat s

a

ch hai Big Boss.
---------------- Mera toh yahaan tak maan-na hai Big Boss ki Jo insaan bhaavuk naheen, jiske dil mein ek shaayar naheen wo, ek tarah se Insaan hi naheen hai BigBoss!
BIG BOSS (Coughs hard): Vrijesh. Aksar ye dekha gaya hai, ki aap bhi kavitaon mein baat karte hain---
VRIJESH (Addresses his neighboring empty space): Pratipaad, tum shaant baitho, Big Boss humse baat kar rahe hain!
BIGBOSS: Ye jo aap baar baar PRATIPAAD-PRATIPAAD kehte hain, kaun hai ye Pratipaad?
VRIJESH: Meri baahar ki aatma hai Pratipaad BigBoss.
Ek mere andar hai aur ek baahar---Pratipaad baahar, Prabhupaad mere andar---(foolishly grins)'hehe! Hehehehe!
BIGBOSS (Angrily):
Ab aur paad maarna band keejiye aur tameez se Big Boss ko batayiye, aapko KAVITA KA SHUAK
---- bachpan se hai kya?
VRIJESH (Scared voice, dumb looks, folds hands and): Bachpan se toh naheen jawaani se hai Big Boss. Haan---Jawaani se hai. Sirf Kavita ka naheen, Sangeeta , Roshni aur Chandni ka shauk bhi hai. Chaaron accha naachti hain, Chembur ke Chandni Bar mein!
BIG BOSS (irritated): Rajeev, Big Boss chaahte hain ki, aap apni koi dil ko chhoo lene waali kavita sunaayein.
RAJEEV: Ji Big Boss. Shuru Karoon?
BIG BOSS (Irritatedly):
Aap chaahte hain Big Boss pandit bulakar Muhurat nikaaklein? Angootha choosna band keejiye aur kavita sunaaiye!
RAJEEV: Sorry Big Boss-----Big Boss ye wo chand Dil ko chhoo lene waali lines hain, jo maine tab likhi jab Sayantani aur Aashka mere peechhe-peechhe daud rahi thhi-------dekhiye, kitna naazuk mera dil hai aur kaise woh aksar toot jaaya karta hai:
"Aaati Thhi Jaati Thhi, Hansti Thhi, Hansati Thhi
Bhaagti Thi, Bhagaati Thhi, Sunti Thhi, Sunaati Thhi
Par Aaj Pata Chala Ki, Voh Dono Mujhe Rakhi Bandhana Chahati Thi."'(gets emotional and wipes a tear)!
A brief pause of 3-4 seconds and from somewhere a shoe comes flying and hits Rajeev on his left shoulder'SMACKKK!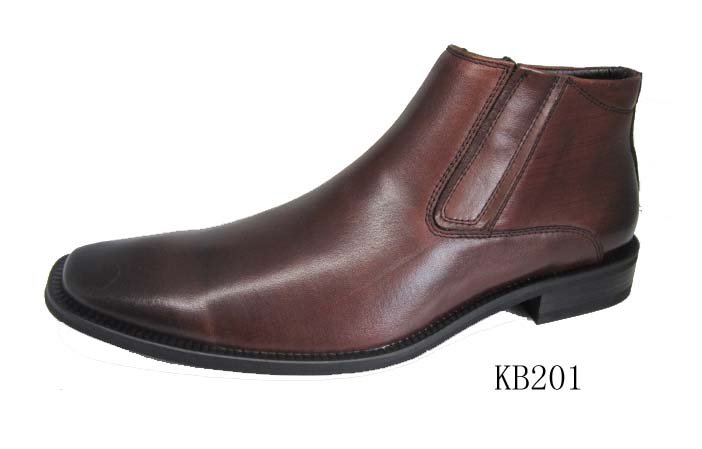 RAJEEV(In agony)---
Aaargghhh---Big Boss, ye dekhiye, bad-tameez Kashif. Shero-Shaayri se koson door, bewakoof insaan joote fenk raha hai chhup-chhup ke!
BIG BOSS (Still sounding irritated):
Vrijesh, aap kucchh sunana chaahenge?
VRIJESH (in his Pagloo Style):
Honth jab Honth se mil jaayein toh kya hota hai? ----Arey arz kiya hai ki Honth Jab Honth se mil jaayein toh kya hota hai?-----Arey gandi soch waalo, aadmi ka munh band hota hai, aur kya hota hai?--------TOKKK (smacks his tongue against his upper mouth wall and comes up this annoying sound)! and foolishly grins-hehe-hehe
A shoe comes at missile's velocity and smacks him on his left

c

heek'thhhaaakkk!
VRIJESH (Crying in pain):
Aaahhh! ----Mar gaya Re-----Haaaye!------Kashif naheen Rajeev bhaai, ye Niketan hai---haaaye-----shhh----ufff-kameena----haaaye!---Dekho 9 Number ka Joota hai---Kashif ka toh paon bhi chhota saa hai re---aaahhh!'Haaye! Haaye!!!
RAJEEV (Siezes opportunity): Big Boss , ye chand panktiyaan maine tab likhi thhi jab Delu se pehle, main ek Kalawati naam ki ladki ka deewana thha! Pyaar se Kelu bulaata thha main usko---KELU!
-------Ye maine khaas, apni Kelu pe likhi thhi
-
"Humaare Jawaani ke din Gham se Bhar gaye----
Wo muskurakar, beygaani Doli mein Chadh Gay

e

!
Pyaar ka izhaar karne mein hum, Kucchh deri kar Gaye

!
Aur Meri Pyaari Kelu ke Haath Peele Ho Gaye!"
(Starts uncontrollably sobbing!)
VRIJESH (Super Excited): Meri Suniye, Meri Suniye, Meri Suniye----
Arz kiya hai ki,
"Jheel ke kinaare-baitha thha tanha-tanha!
BigBoss, Jheel ke kinaare, baitha ta tanha-tanha-----
BIGBOSS (Rudely): Aage Vrijesh?
VRIJESH: Big Boss Daad chaahoonga aapse-----------
ki JHEEL KE KINAARE BAITHA THHA TANHA-

T

ANHA-------------
(LONG 15 SECOND PAUSE)------POTTY BHI NAA AAYI 2 GHANTE MUJHKO!---TOKKK!!!---Kaisa hai?? Hehe! Hehehe??
Smackkk- a trouser lands on Rajiv's face and belt buckle smacks him on right cheek and as if almost immediately, a Calvin Klein Underwear engulfs Vrijesh's face completely!
RAJEEV:
Oucchhh!---Haaye!! (Belt buckle wraps him on temple and he loses consciousness)!
VRIJESH:
Ufff!---Arey Pratipaad, ye itna bhayanak badboo waala kacchha kiska hai? Ufff! Niketan kameene-------Mar gaya Re Mori Amma-----Ufff---Chhheee---Thhooo----Thhhooo! Ufff ye badboo----ye Baas---Mar gaya re Big Boss----(Faints)!
BIG BOSS (BOOMING VOICE):
Creative Team se Rahul aur Armaan---Big Boss ke Niji kaksh mein--- fauran--- ek Crocin ya Saridon ki Tablet aur Ek glass paani, lekar aayein!----------Technical Team-A ke Rashid aur Sunanda, aap fauran Sahara Mega-Mall jaayein aur Ek Jockey ya Calvin Klein ka underwear-size 95 Centimeters, Ek Allen Solley ya Van Heusen ki Kaali trouser waist size 36 inches, length 42 Inches aur Hush Puppies ke ek Jodi kale joote, size 9, jaldi se jaldi Bhijwaayein!----------------Big Boss ke Sir mein bhayaanak dard ho raha hai aur Big Boss, poori tarah Nange baithe hain!
-----------(Sound of a clap is heard)---Neem ka tel (Oil) aur ek ALL OUT ka bhi intezaam kiya jaaye, yahaan Macchhar bhi hain----ufff---(CHATAAK)!
************************